CYBERWISER.eu is launching the first two of its innovative training modules.
These modules follow a hands-on, risk-centric approach to cyber threats and vulnerabilities to build skills on cybersecurity through novel training courses. In total, CYBERWISER.eu will deliver 4 training levels (PRIMER, BASIC, INTERMEDIATE and ADVANCED) ranging from basic awareness to advanced undertaking of complex risk assessments with the PRIMER and BASIC levels being launched today.
Let's take a close look at the new courses:
CYBERWISER.eu PRIMER: The Primer offering level is the starting point to the CYBERWISER.eu platform. It is an offering level designed mostly for university students and young professionals who need to increase their knowledge of the cybersecurity framework.
CYBERWISER.eu BASIC: The Basic offering level is designed for users who have already done some cybersecurity training and are familiar with basic cybersecurity threats and best practices.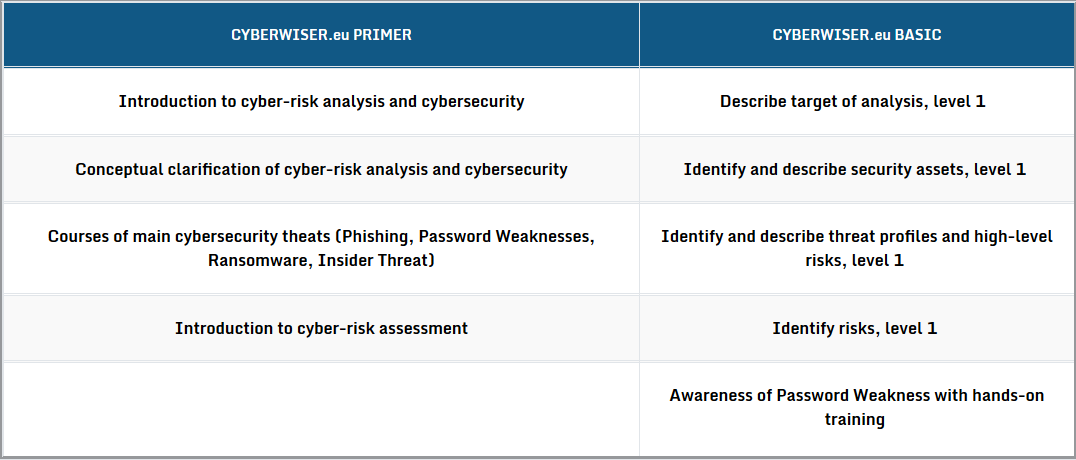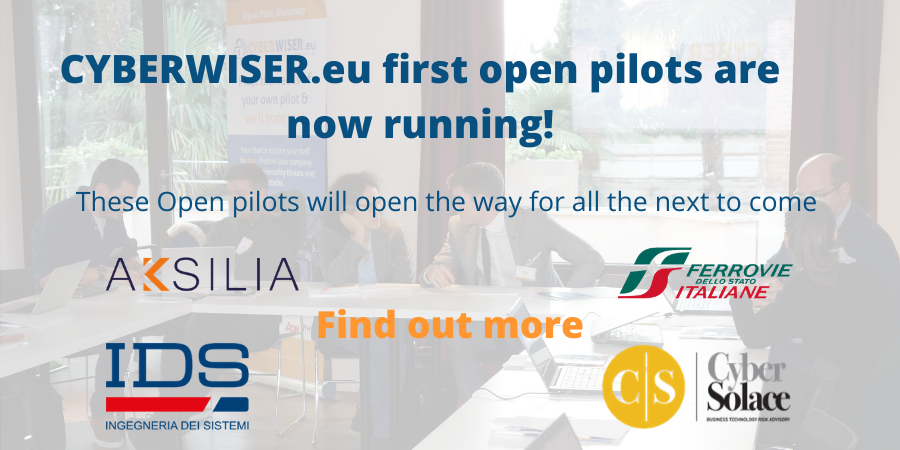 Four organisations with differing cybersecurity needs are set to start their free customised cyber training course with CYBERWISER.eu in the coming weeks. AKSILIA a technological solutions company in Tuscany,  Ferrovie dello Stato the Italian state-owned rail management company, CyberSolace a small Cyber Security advisory firm and IDS an independent engineering and systems technologies company have all signed up to the CYBERWISER.eu Open Pilots Scheme.
The training of these Open Pilots will focus mainly on exercises about:
SQL injection
Password Awareness tracking