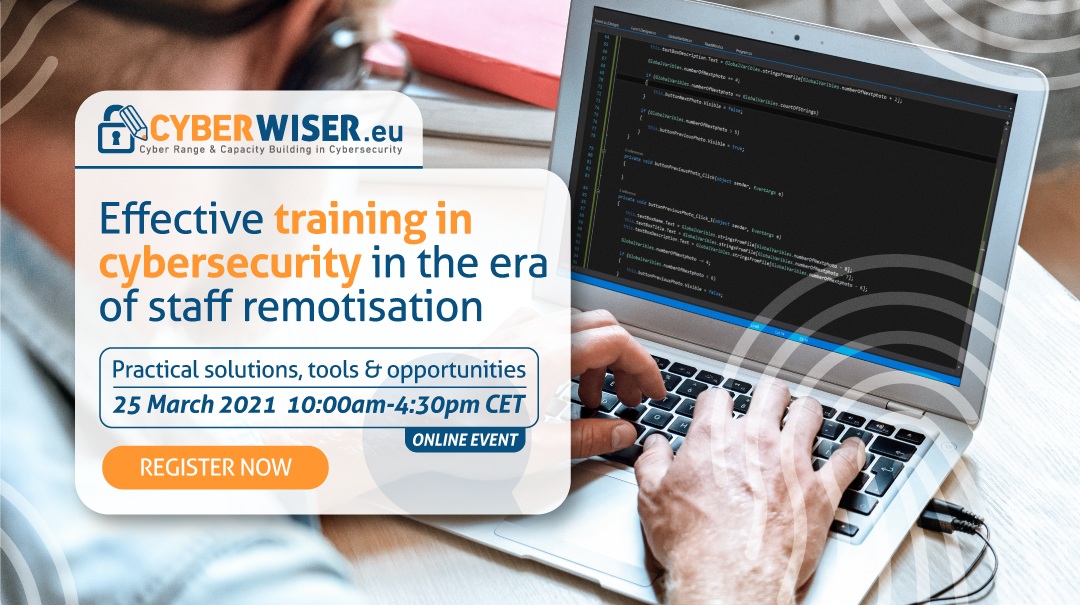 Complete the form below to take part to the event 'Effective training in cybersecurity in the new era of staff remotisation: Practical solutions, tools & opportunities.'
This event will be held on the  25th of March 2021.
Go back to the event page.
Part I - Choosing the right training in cybersecurity: Challenges and viable options
This first part of the event takes advantage of the contribution of some of the best cybersecurity experts of the international arena to explain the state of the art in cybersecurity training. Existing solutions and opportunities to increase cybersecurity competences will be presented and discussed, evaluating best practices based on the emerging needs of organisations, small and not-so-small ones, that now more than ever rely on ICT to stay in business. Two panel discussions will be looking at how the European Union and research teams are supporting businesses to sustainably address the cybersecurity skill-gap, with initiatives such as the future European Cybersecurity Competence Network, as well as with innovative, effective tools and services.