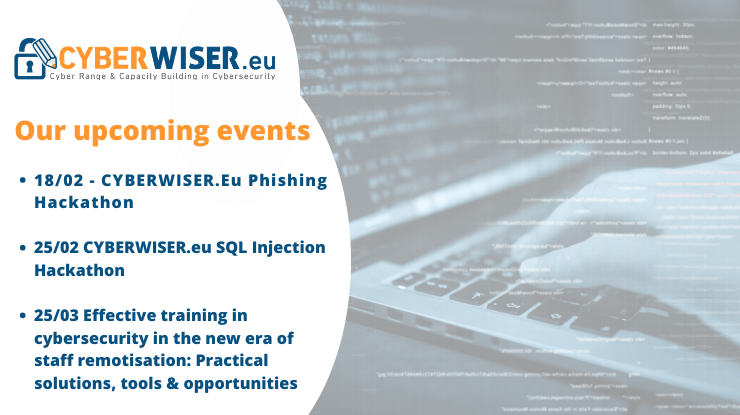 February and March are exciting months for cybersecurity training with CYBERWISER.eu hosting a series of events for honing skills and training employees on our innovative platform.
18th February: Phishing hackathon.
25th February: SQL Injection hackathon.
25th March: Effective training in cybersecurity in the new era of staff remotisation: Practical solutions, tools & opportunities".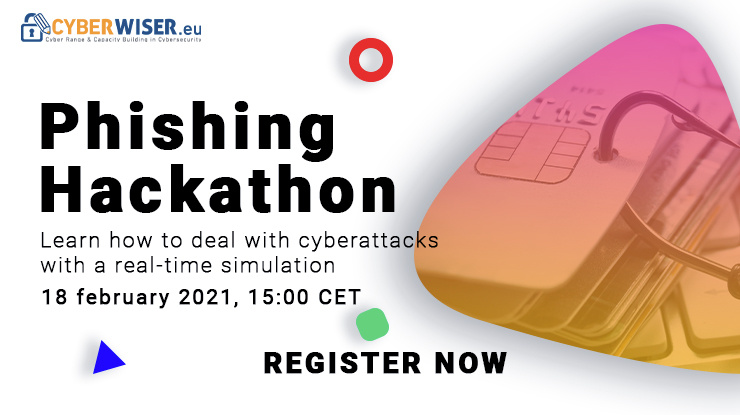 Date 18.02.2021 - 15:00 CET
A live, hands-on session helping you better understand how phishing attacks happen and how to deal with them. With a real-time Phishing simulation using our cyber range environment, this hackathon will give you practical insights to help you stay one step ahead of malicious attacks.
Sign up today for this free training event on 18 February and test your skills by simulating real-world phishing scenarios on a new cyber range platform with support from our trainers.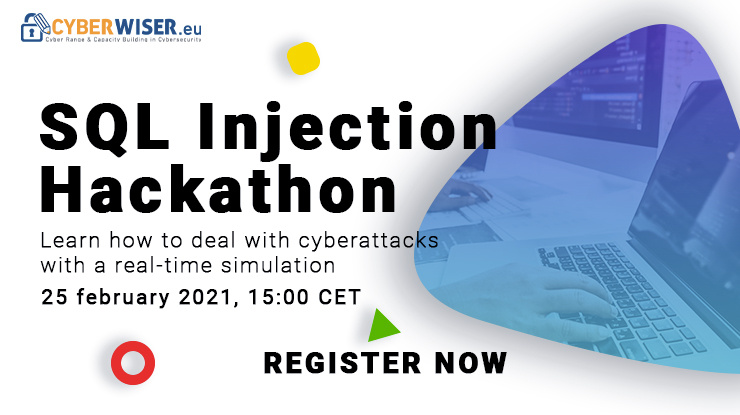 Date 25.02.2021 - 15:00 CET
This hackathon on 25 February will show you what an SQL injection looks like and what it affects in an IT system.
Sign up today for this hackathon and get first-hand experience through a simulation of an SQL injection attack in our cyber range environment.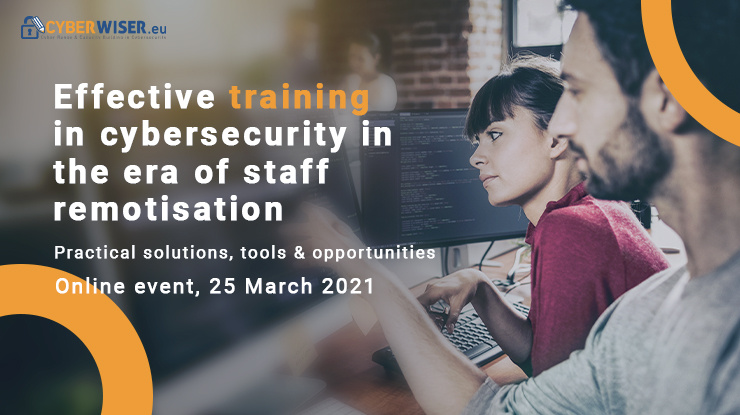 Date 25.03.2021 - 10:00 CET
The shift to remote working has created a more complex security landscape that calls on organisations of all sizes to take action now to build up their resilience to cyber-attacks.
This one-day event will help you do just that by learning about and using a new cyber range training platform. Join this live event to:
Find out about your options for building competencies in your company.
Understand how you can train your staff in cybersecurity on a limited budget.
Learn first-hand how you can step up your company's cybersecurity skills in the era of remote working.
But it doesn't stop here. You'll also hear from top cybersecurity experts zooming in on the state of the art, best practices and opportunities for capacity building based on the emerging needs of SMEs and other organisations dependent on IT and networks.
Panellists will give insights on filling the skills gap with the European Cybersecurity Competence Centres, practical tools and services. The second part of the event is a close-up the CYBERWISER.eu training platform, where SMEs and others can get special access to train their employees with customised learning paths based on specific needs and skill sets.