WISER supports the #CyberSecMonth!
Don't miss the opportunity to become Cyber Secure
October 2017 is European Cyber Security Month and this year marks the 5th year anniversary of the European Cyber Security Month campaign. "Cyber security is a shared responsibility – Stop. Think. Connect." its' the motto of the campaign.
WISER supports the European Cyber Security Month with a series of events and workshops across Europe with the aim of helping businesses to improve their cyber security culture, offering innovative and affordable tools and services to breaking down barriers to effective cyber risk management.
---
WISER Workshops
Cybersecurity in practice - Navacchio (Pisa), Italy 12/10/2017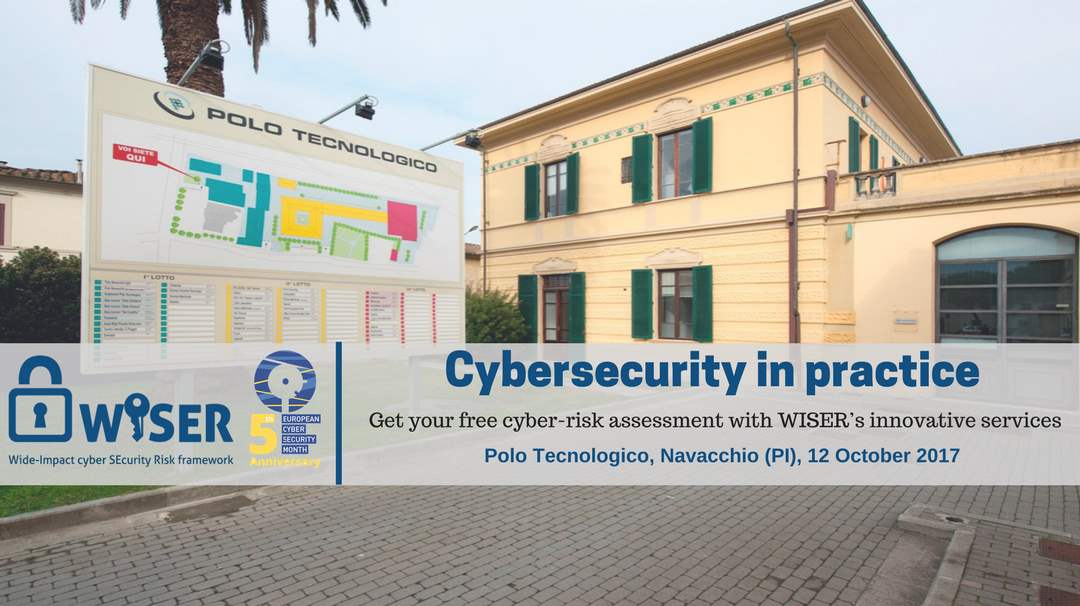 The workshop will provide a hands-on, dedicated session for small-& medium-sized businesses (SMEs) on how to build resilience in cyber space. Experts will show you, through user-friendly tools and services designed and developed by Europe's leading cybersecurity researchers, how to tackle cybersecurity in practical terms. The workshop will have you walking away with practical insights and know-how on managing your cyber risks in the future:
- Develop your organisation's cyber security assessment report during the hands-on session
- Learn about how to monitor in real-time your cyber risks
- Grab the opportunity to become a member of the EU cyberwatching.eu SME end-user Club & be part of European Innovation in cyber security
- Gain a whole new understanding of why cyber security should become your top business priority & how it can be affordable for European SMEs.
The workshop will be held in Italian language.
Cybersecurity in practice - Cluj Napoca, Romania 18/10/2017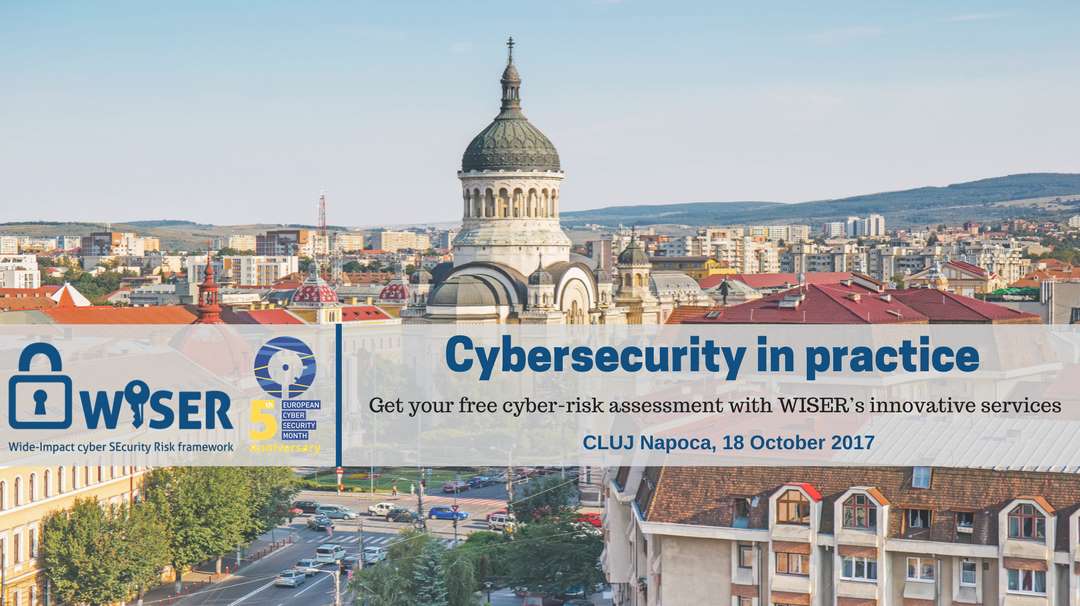 Audiences will learn about how WISER is making cyber security accessible and affordable, especially for SMEs by breaking down barriers to effective cyber risk management thanks to free and easy to use tools to regularly profile their cyber risks and carry out vulnerability tests to stop attacks before they happen.
An interactive and practical demo session showcasing CyberWISER Light will give the audience the possibility to get a free of charge self assessment report for their organization with key insights on their cyber risks.
The workshop also features a sneak preview of CyberWISER Essential & Plus, which are upgrade services with real-time monitoring and advanced assessment of cyber risk through specific sensors deployed on the target infrastructure.
---
WISER Events
WISER at FERMA Risk Management Forum 2017 - Montecarlo 16-18/10/2017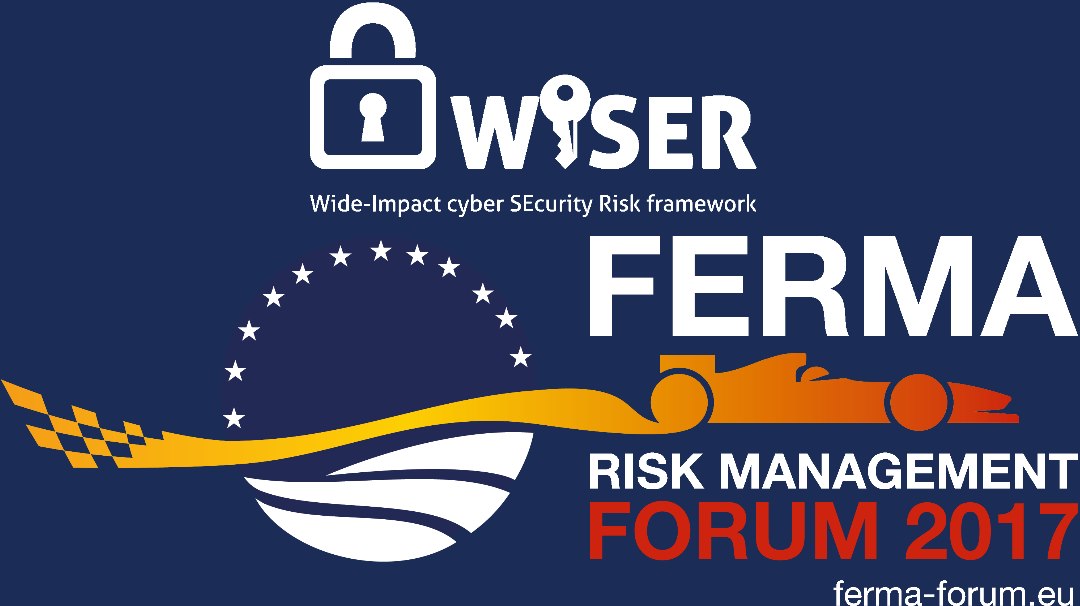 "A world where risk management is embedded in the business model and culture of organizations" is the FERMA 2017 motto.
WISER is proud to announce its participation at this important event and will play an active role during the three days with:
- Panel discussion on "The evolving cyber threat landscape" foussed on how to approach cyber as an enterprise risk & achieve cyber resilience
- Dedicated WISER pop-up kiosk showcasing excellence in research results with dynamic demos and focused pitches with potential customers to help them find the right service packages for their company, with practical solutions in the complex cyberspace.
---