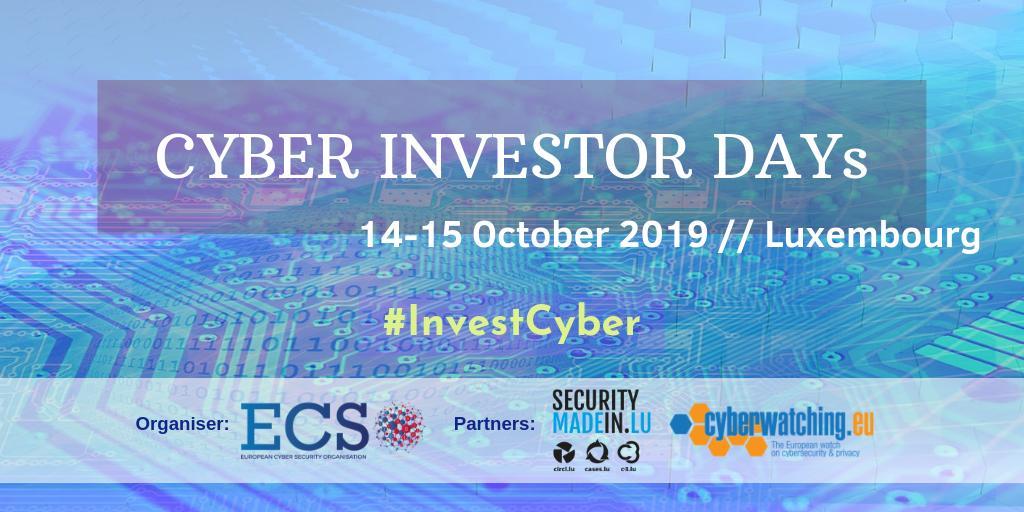 Date:
Tuesday, 15 October, 2019 - 08:00
CET
For the sixth year in a row, the European Cyber Security Organisation (ECSO) and SECURITYMADEIN.LU, the cybersecurity agency of the Ministry of the Economy of Luxembourg, are inviting the most promising European cybersecurity start-ups to attend strategic business matchmaking sessions with influential European and international investors. 
Cyber Investor Day takes place on 15 October 2019 in Luxembourg. This year the event will be preceded by a training day offered by cyberwatching.eu and designed to help contestants get prepared for their pitch to investors.
ECSO Business Matchmaking events are designed to cover different investment phases, ranging from seeding to strategic investment and M&A. Companies at any point along the cyber security value chain are supported. The aim of the events is to increase the visibility of the participants whilst consolidating the European cybersecurity market.