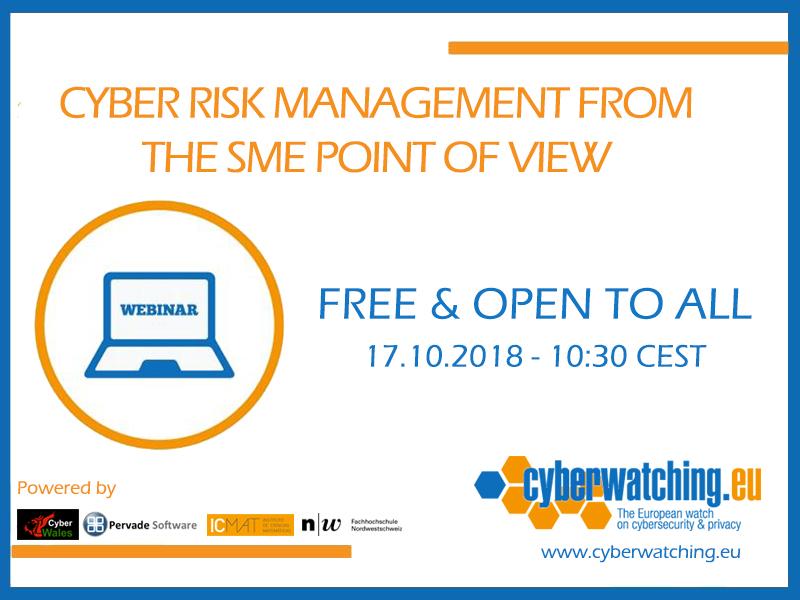 Date:
Wednesday, 17 October, 2018 - 08:30
CET
On October 17th cyberwatching.eu is hosting a free online webinar entitled "Cyber risk management from the SME point of view".
The webinar will analyze the main barriers for SMEs to manage cyber risk and will go through some key aspects to be taken into account in cyber risk management.
CYBERWISER.eu is actively participating to the webinar with a session on "Training and Simulation in support of the SMEs - The CYBERWISER.eu project".
Yiannis Kechaoglou, Security Engineer at RHEA Group, will present the project and will explain how CYBERWISER.eu cyber range solutions for cyber simulation and training will help SMEs to overcome lack of experienced professionals in the field offering a training environment for cyber attack simulation and cyber defence tools including risk models and sensors.
See the full programme | Register here