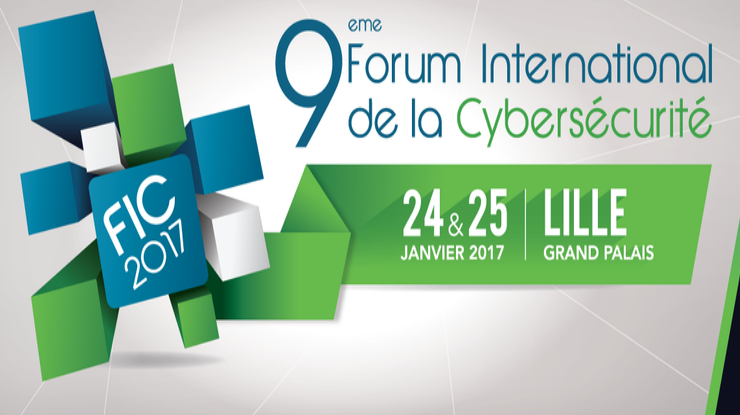 Date:
Tuesday, 24 January, 2017
The 2017 edition of the International Cybersecurity Forum (FIC) is taking place in Lile, France on 24-25 January 2017.
Established under the high patronage of the President of the French Republic Mr. François Hollande, the objective of the International Forum on Cybersecurity is to stimulate debate and reflection on security issues linked to the cyberspace through:
OPENING UP THE DEBATE ON CYBERSECURITY by bringing together security and risk management experts with other cross-cutting positions and professions;
PROMOTING INNOVATION in service to digital trust;
BUILDING A REASONED APPROACHED TO CYBERSECURITY by putting human beings at the heart of cybersecurity issues;
TACKLING CYBERSECURITY USING A STRATEGIC APPROACH by placing emphasis on the geopolitical, sociological, legal, managerial and technological challenges related to trust in cyberspace;
FOSTERING A PARTNERSHIP APPROACH: by bridging the gap between the public and private sectors.
Mr. Manuel Valls, Prime Minister, and Axelle Lemaire, Secretary of State for Digital Economy, will attend the 2017 edition to discuss these issues along with a number of their European and International counterparts, European Commissioners, international organizations representatives and renown researchers.
A number of key industry players including Airbus, Thales, Orange or Atos, as well as leading editors such as Trend Micro, CheckPoint, Palo-Alto or Qualys and a number of start-ups and innovative SMEs will also attend to display their solutions and to take part in demonstrations and round tables.