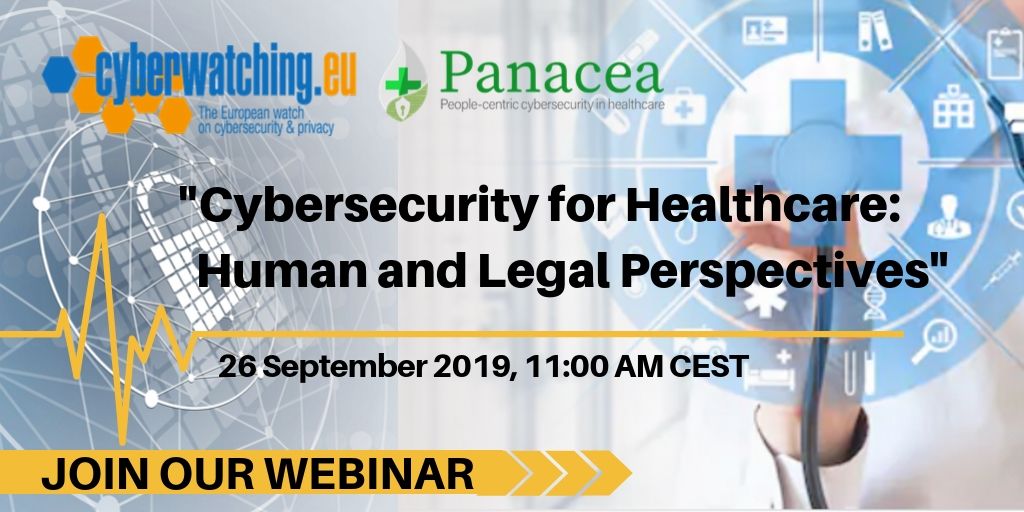 Date:
Thursday, 26 September, 2019 - 09:00
CET
Authoritative insights into good cybersecurity practice for medical, IT and other professionals in healthcare organisations. EU-funded projects Cyberwatching.eu and PANACEA present a joint webinar for the benefit of all healthcare operatives working with connected devices and online services.
With a focus on the key importance of the human element in strenthening organisational resilience to cyber-attacks, presenters from PANACEA will share essential information on the legal aspects of protecting patient and staff information, and explore the nature of the cybersecurity risks which are unique to healthcare. The session will be moderated by Nick Ferguson of Cyberwatching.eu.
Click here for comprehensive information about the event and to book your seat.