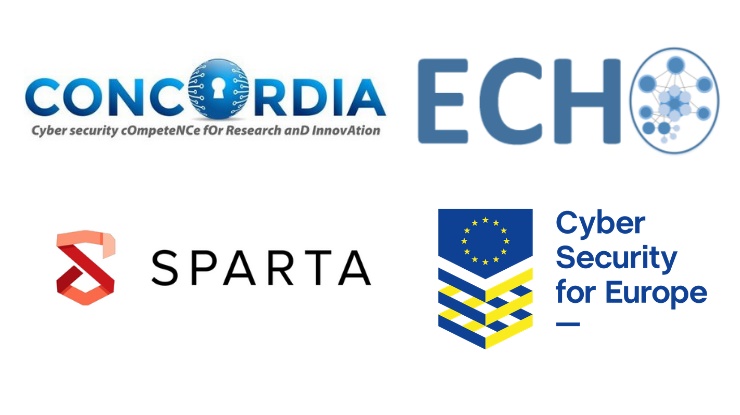 1 Mar 2019
The European Commission has recently launched 4 new pilot projects with the aim to establish a European cybersecurity competence network.
CONCORDIA, ECHO, SPARTA and CyberSec4Europe are expected to strengthen the EU's cybersecurity capacity and tackle future cybersecurity challenges for a safer European Digital Single Market.
The projects will closely cooperate and coordinate their activities  such as cybersecurity demonstration cases in eHealth, finance, telecommunications, smart cities, transportation, Cyber Range, trainings or programmes to tackle the cybersecurity-skills gab in EU and deliver innovative marketable solutions made in EU to tackle the future cross domain cybersecurity challenges.
Commissioner for Digital Economy and Society, Mariya Gabriel said: "We are counting on CONCORDIA, ECHO, SPARTA and CyberSec4Europe to assist us in pooling Europe's cybersecurity expertise and preparing the European cybersecurity landscape in order to efficiently implement our vision for a more secure digital Europe. These projects will assist EU in defining, testing and establishing the governance model of a European Cybersecurity Competence Network of cybersecurity centres of excellence."
CYBERWISER.eu will ensure establishing meaningful synergies with these four new projects by leveraging on its partner's involvement, namely RHEA, acting as technical coordinator in ECHO and ATOS involved in CONCORDIA.
Source: www.ec.europa.eu