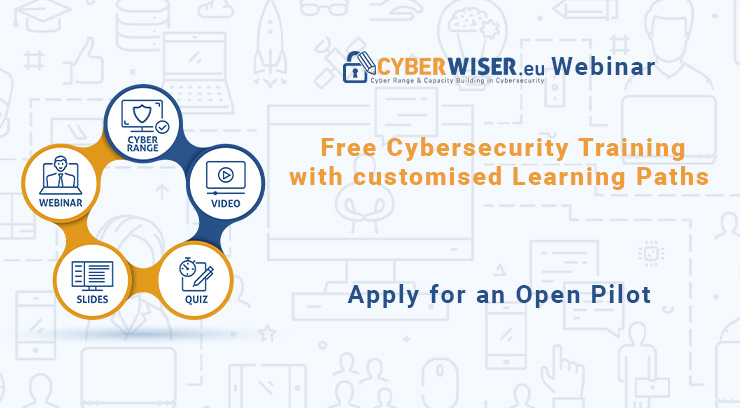 23 Apr 2020
Cyber threat is significant to all companies and organisations dependent on IT. And these days - this is all companies and organisations. The CYBERWISER.eu webinar on "Free Cybersecurity Training with customised learning paths" on 22 April 2020 was all about helping organisations assess their cybersecurity knowledge and build their skills to tackle a multitude of cyber threats by becoming an Open Pilot.
Key Features
An overview of the CYBERWISER.eu cyber training platform.
A practical guide to becomig an Open Pilot.
A demo on Cross Learning Facilities and one on Cross-site Scripting (XSS) exercise on cyber range.
An insightful discussion on cyber range and how we need to build a multitude of skills to fill the professional gaps.
Key Takeaways about the CYBERWISER.eu training platform
The live demos showed key features of the platform, such as:
A flexible, versatile and customisable platform combining theoretical knowledge with hands-on training to assess knowledge and build skills. Trainees can play both the role of attackers and defenders.

High-Fidelity simulation of network infrastructures to be used as scenarios.

Exercises, modules, courses and customized learning paths.

Real-time monitoring of exercise progress and user performance evaluation.
Key Takeaways on the Open Pilot Stream
Any European organisation can apply to become an Open Pilot, benefitting from:
A dynamic and interactive way to build cybersecurity skills for both technical and non-technical staff in any organisation, large or small.
An opportunity to test the platform of training in cybersecurity for free. All pilots need to do is invest in time and resources.
An onboarding package to use the platform with training material and dedicated interfaces.
Credentials to manage the instantiation of the platform for your specific Pilot based on the training needs in your technical profile.
Continuous support from the CYBERWISER.eu Team.
ACCESS THE OPEN PILOT REQUIREMENTS
Key Takeaways on Cyber Training from Csaba Virag, Cyber Services Ltd and CYBERWISER.eu Stakeholder Expert
A key challenge for many organisations is securing and defending their IT infrastructures with 100s or even 1000s of integration points as potential vulnerabilities.
Related to this, is the lack of capabilities to protect IT assets under pressure as cyber-attacks escalate.
Customisation is the base layer every organisation needs to deal with cyber threats and ensure the security and safety of their infrastructure. It is key to helping organisations understand which additional skills they need.
Europe is missing 3.2 million professionals, which further exacerabates the cybersecurity challenge. However, we need the right combination of professionals, from cyber threat analysts to ethical hackers and so on.
Management needs to play a key role in the organisation's cybersecurity and ensure a company-wide approach, ensuring there are no weak links.
Cyber range and training is a very fragmented domain, making it hard for newcomers to understand how they can benefit from the various offers in the marketplace.
CYBERWISER.eu aims to reduce this fragmentation. Key benefits are already emerging from its Full Scale Pilots. For example, the University of Pisa is using the platform to train its bachelor, master's and post-master students. They are confirming the value of filling the skills gap by combining theoretical knowledge with real-world, hands-on training and more complex scenarios. This is also important for preparing students for the job market. Read our first interview here.
Key takeaways from Participants on Cyber Training
During the webinar some interactive questions have been asked to evaluate the cybersecurity audience level. 
Have you ever taken part in a cyber training course?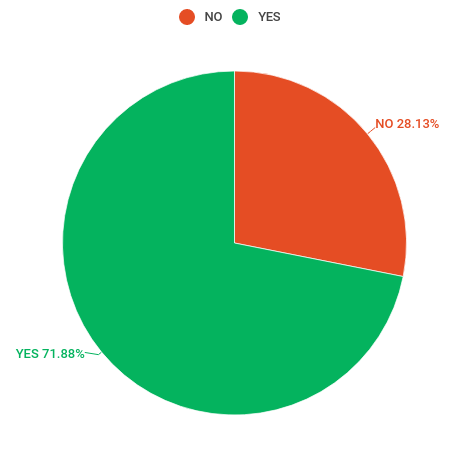 How familiar are you with cyber range?