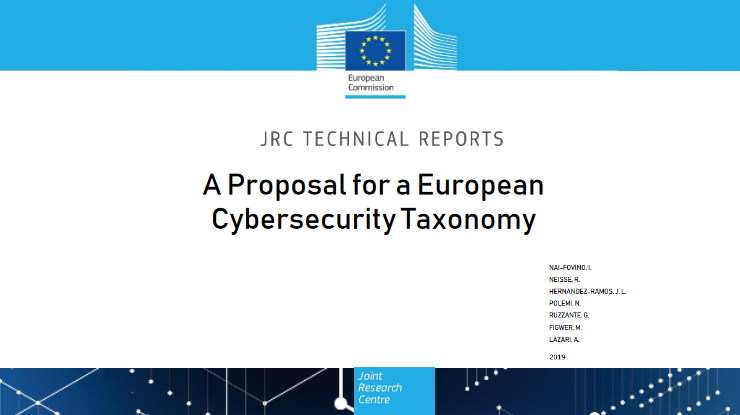 6 Dec 2019
In terms of the European Commission's objective to create a network of cybersecurity competence centres to stimulate the development and deployment of technology in cybersecurity, their Joint Research Centre has published a study aligning cybersecurity terminologies, definitions and domains.
The study proposes a common taxonomy which considers the different dimensions of the cybersecurity domain using as sources some of the most widely accepted cybersecurity standards, international working group classification systems, regulations, best practices, and recommendations.
The goals of this taxonomy are:
to support knowledge management activities;
to enable effective communication among EU institutions and the cybersecurity community;
to serve as a cornerstone for future cooperation efforts by cybersecurity stakeholders;
to support governance in future EU cybersecurity initiatives
The proposed three-dimensional Taxonomy is based on the following dimensions:
Research domains represent areas of knowledge related to different cybersecurity aspects. Given the multidisciplinary nature of cybersecurity, such domains are intended to cover different areas, including human, legal, ethical, and technological aspects.
Sectors are proposed to highlight the need for considering different cybersecurity requirements and challenges (from a human, legal and ethical perspective) in sectors such as energy, transport or finance.
Technologies and Use Cases represent the technological enablers to enhance the development of the different sectors. They are related to cybersecurity domains covering technological aspects.
Further details about the proposal for the cybersecurity taxonomy are in the JRC Technical Report entitled A Proposal for a European Cybersecurity Taxonomy.