CYBERWISER.eu addresses a wide range of stakeholders in multiple ecosystems and sectors, divided between end-users and other relevant stakeholders.  
CYBERWISER.eu provides a unique opportunity for all the targeted stakeholders to engage, at various levels, with an EU-wide, open initiative, where user-oriented, pragmatic services and solutions are provided in the field of cybersecurity.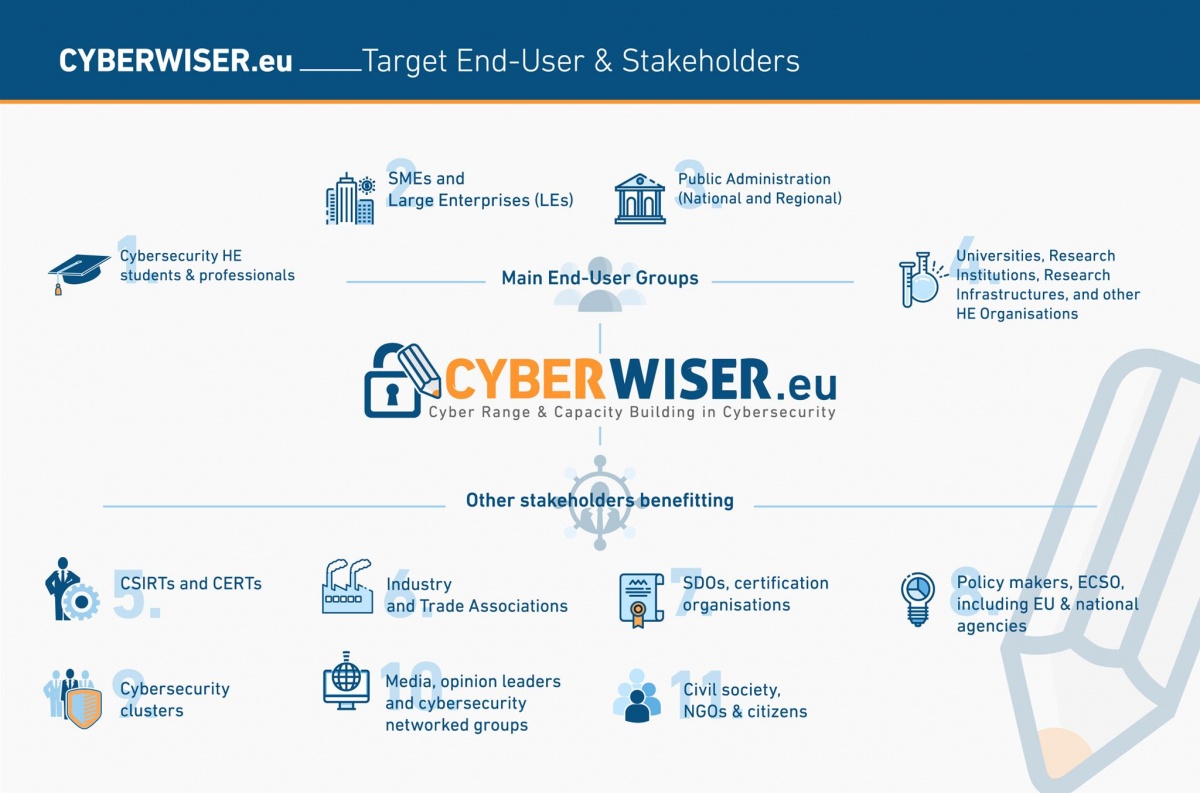 CYBERWISER.eu monthly newsletter
Subscribe to our newsletter and stay up to date with CYBERWISER.eu latest news, developments and results.