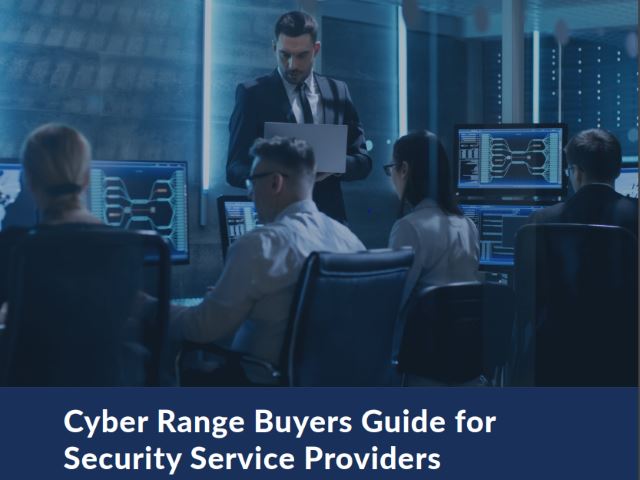 CYBERBIT is a global provider of cyber range training and simulation platforms, and offers detection, response, automation and orchestration products across both IT (information technology) and OT (operational technology) networks. Their recently published Cyber Range Buyers Guide describes the key tasks of a robust training platform and offers a checklist of the ideal technical requirements.
A Cyber Range is a simulation platform used in training information security professionals. Essentially the system replicates a particular security operations centre (SOC) environment and the organisational network around it, and creates a cyberattack to which trainees must respond.
The process enables hands-on training of security staff across the board in a secure, managed environment; the more realistic the simulation, the better trainees are prepared to respond appropriately to a real security breach. Importantly, it also provides an effective test bed for evaluating both the effectiveness of specific security products and the impact of changes in internal processes and procedures.
The success of a Cyber Range platform is determined by the underlying technology. The technical characteristics of a good system are provided in the company's Cyber Range Checklist and are summarised below.
Robust and flexible infrastructure - to allow for scaling and customisation of appropriate scenarios;
Automatic scenario emulator - to facilitate the execution of both benign traffic and complex attack sequences over the network, reducing the dependency on instructor red teams, and enabling the creation of recurrent, measurable scenarios;
Extensive library of off-the-shelf scenarios and courses -to facilitate and speed up training;
User-friendly attack scenario builder – to enable the creation of new scenarious without the need to write code;
Clear and in-depth scenario documentation - to support instructor onboarding as cyber range operations grow;
Support for IT and OT environments - to simulate a wide range of attacks across network topographies including IT, SCADA, and IoT and more;
On-premises or cloud deployment - to enhance accessibility.
Cyberwiser.eu Cyber Range Platform
Cyberwiser.eu is an H2020 Innovation Action. The main aim of the project is to create the reference cyber range platform for professional security training in the EU. As described above, the platform will provide a simulated environment of cyber incidents and attacks where both students and IT professionals can hone and evolve their skills, continuously evaluating their performance as they prepare for future real attack episodes.
To read a full description of the Cyberwiser.eu project, visit our About page.
Download the CYBERBIT Cyber Range Buyers Guide here. 
Categories of technologies: