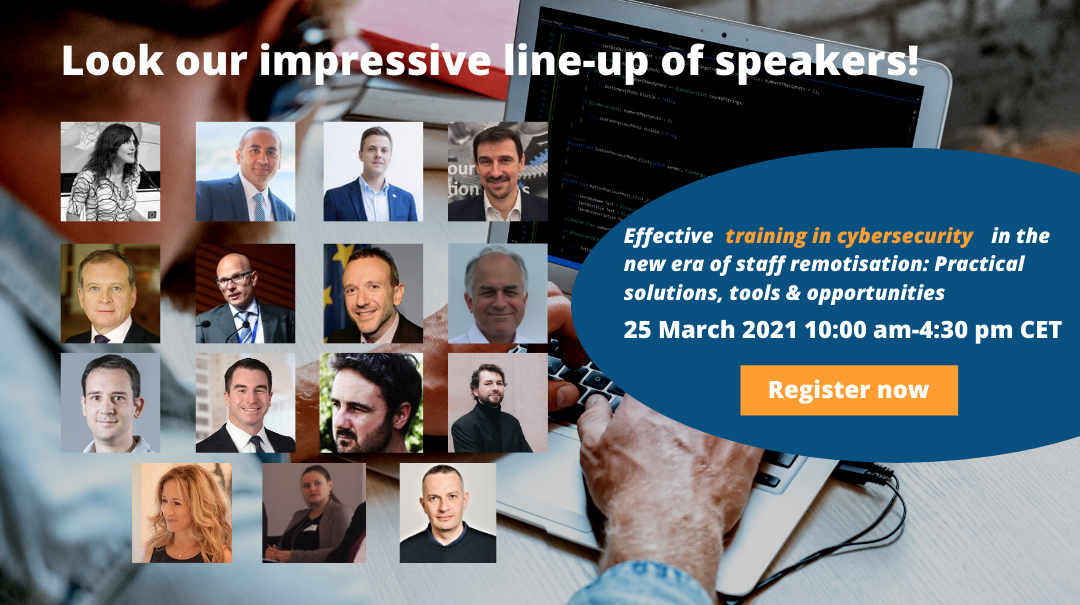 Rr
---
We are delighted to announce an impressive line-up of speakers for the virtual event: "Effective training in cybersecurity in the new era of staff remotisation: Practical solutions, tools & opportunities" on 25 March 2021, 10:00-16:30 CET. 
This event will be bringing multifaceted perspectives on cyber training from EU and international experts from the field, from policy to SMEs. 
Katrina Sichel - Moderator: Portfolio of news packages for the BBC, Sky News, Channel 4, ITV and Reuters and vast experience in animating events like European Development Days 2015 & 2016, EU Sustainable Energy Week and many more.
Silvana Muscella CEO & founder of Trust-IT Services will be in charge of opening the event.
Pavlos Fournogerakis Project Advisor at Safeguarding Secure Society, Research Executive Agency, European Commission will make the opening statement of the event.
Steve Durbin from Information Security Forum will give a keynote on cybersecurity global challenges and training options.
The first roundtable of the day zooms in on capacity building in cybersecurity with insights from Nina Olsen, ECSO joining representatives from Europe's Competence Pilots: Jakub Cegan, CONCORDIA, Jan Hajny, SPARTA, David Goodman, Cybersec4Europe, Matteo Merialdo, ECHO.
John Davies, Director - Pervade Software, Manager - South Wales Cyber Security Cluster is delivering the second keynote on training staff online. 
Fabio di Franco, ICT security expert - ENISA follows with another keynote; F2F training' for your staff (at your or your trainer's premises) - pros and cons, best practices and innovations 
The second Roundtable explores "Opportunities for SMEs in Europe to improve their cyber resilience" with panellists John Davies, Peter Meyer IT-Security expert - eyeo.com and Radu Rujan, R&D and Project Management Consultant, APM Cluj. 
A third round table features an interactive Q&A session. Hani Banayoti Director of CyberSolace shares his experiences with CYBERWISER.eu platform with other guests taking the floor for a deep-dive. 
Charlie Lewis, Cybersecurity Expert Associate Partner - McKinsey & Company concludes the keynotes with a talk on Future needs and trends in cybersecurity training.
---
---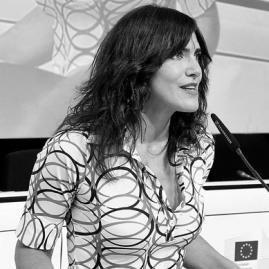 Katrina Sichel, Moderator 
Katrina Sichel is a London-born, Brussels-based moderator and communications specialist. A former producer of TV news packages for the BBC, Sky News, Channel 4, ITV and Reuters – for which she interviewed big figures from the arts, film, fashion and political arenas – since 2007 she has been moderating events in Brussels and internationally covering diverse topics and policy areas. Alongside she has been running multilingual pan-European communications campaigns aimed at the public and diverse stakeholders.
Moderating highlights include the opening of European Development Days 2015 & 2016 with Presidents of the EU institutions, UN Secretary General Ban-Ki Moon, prime ministers and heads of state; media events in Budapest and Berlin for the European Institute of Innovation and Technology; EU Sustainable Energy Week and EU Mobility Week Awards; various events for EUROCITIES on waste management and the Circular Economy, as well as the Covenant of Mayors in the hemicycle of the EP; high-level conferences on Financial Instruments 2014-2020 for EIB and DG REGIO; and conferences on energy for ECI, EnBW, EWEA and CEWEP, among others.
---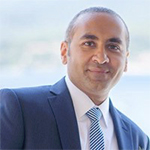 Hani Banayoti, Director - CyberSolace
Brings over 20 years of expertise in cybersecurity consulting, operations, incident-management, assurance, risk management, and cybersecurity in digital transformation. Advising clients across numerous industry sectors covering Central Government, Defence, Media, Energy & Utilities, Financial Services and Telecoms.
---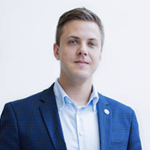 Jakub Cegan, CONCORDIA
Jakub is KYPO Cyber Range Platform program manager and Cyber Defence Exercise (CDX) project manager. His responsibility is the development of KYPO and coordination of all related projects. He is also interested in finding suitable business models for both activities.
---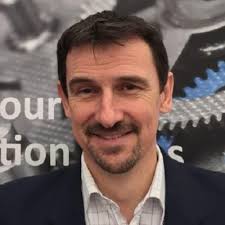 John Davies, Director - Pervade Software, Manager - South Wales Cyber Security Cluster 
John Davies is the Co-founder and Chair of Cyber Wales, the largest cyber security ecosystem in the UK.  John has also chaired the Wales Cyber Resilience Board, a Welsh Government Steering Committee working with the National Cyber Security Centre to enhance cyber resilience across Welsh Public Sector organisations and providing policy and best practice advice for the Private Sector.  John has been a Sessional Lecturer on MBA courses and is committed to helping to close the skills gap in cyber security by participating on the Curriculum Advisory Boards of both Cardiff University and the University of South Wales where he regularly runs sessions for the National Cyber Security Academy.  John is a Welsh speaker who plays an active role helping military personnel and their families as Chairman of the Regional Employer Engagement Group for Wales.  For his day-job, he runs a Cardiff-based cyber security software vendor.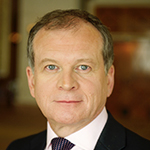 Steve Durbin, CEO - Information Security Forum (ISF)
Steve Durbin is the Chief Executive of the Information Security Forum (ISF). His main areas of focus include strategy, information technology, cyber security and the emerging security threat landscape across both the corporate and personal environments.  He is a frequent speaker and commentator on technology and security issues.
Formerly at Ernst & Young, Steve has been involved with IPOs, mergers and acquisitions of fast-growth companies across Europe and the USA.  Having previously been senior vice president at Gartner, he has advised a number of NASDAQ and NYSE listed global technology companies.
Steve has served as a Digital 50 advisory committee member in the United States, a body established to improve the talent pool for Fortune 500 boards around cyber security and information governance and he has been ranked as one of the top 10 individuals shaping the way that organizations and leaders approach information security careers. He has also been featured on the top 20 most influential list of leaders whose companies have a vision that shapes the conceptual landscape of their respective industries.
Steve is a Chartered Marketer, a Fellow of the Chartered Institute of Marketing, Forbes Business Council Member and a visiting lecturer at Henley Business School where he speaks on the role of the Board in Cybersecurity.  He is a regular contributor and attendee at the Astana Club, where he provides expert input on the top risks for Eurasia, emerging global cyber trends and digital totalitarianism.
---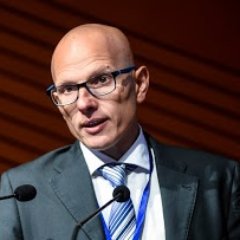 Fabio di Franco, ICT security expert - ENISA
Fabio di Franco joined ENISA in 2017 and currently his role focuses on advising the European Union and the Member States on research needs in cybersecurity with a view to enabling effective responses to the current and emerging threats. He is also the project manager for supporting the Member States in cybersecurity skill development, both by identifying current initiatives and by developing new technical training to support state-of-the-art information network and security capabilities. Fabio has a PhD in telecommunication engineering and  is a Certified Information Systems Security Professional (CISSP).
---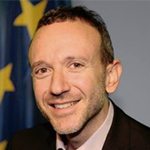 Pavlos Fournogerakis, Research Executive Agency - European Commission
Pavlos Fournogerakis is a Project Adviser at Safeguarding Secure Society Unit in European Commission's Research Executive Agency. His responsibilities include Horizon 2020 programme implementation, project management and policy contribution in the area of cybersecurity. From 2012 to 2019 he was Programme Officer in the CONNECT Directorate General of the European Commission, where he was involved in the programme implementation of the 5G Public Private Partnership, research strategy and policy development in the areas of 5G and future communication networks, IoT and telecom/network security. Prior to joining the European Commission he has occupied several telecom engineering and management positions in the Greek public sector, industry and academia. He holds a degree in Electrical and Computer Engineering and a Master of Business Administration, both from National Technical University of Athens (NTUA).
---
David Goodman CyberSec4Europe
David is a consultant working in digital transformation, specifically the areas of identity management and security, data protection and privacy regulation as well as emerging technologies. He has worked in senior management positions across a wide range of companies in Europe and North America from start-ups (Soft-Switch, Metamerge) to global brands (Lotus Development, IBM, Nokia Siemens Networks and Ericsson) as well as University College London. David is currently a principal consulting analyst with TechVision Research, chief evangelist with iGrant.io, a senior consultant with Trust in Digital Life association and, until recently, executive director of the Open Identity Exchange (OIX). He is work package leader for dissemination and communication in the CyberSec4Europe and CSI-COP H2020 projects, and task leader for Open Banking roadmapping and demonstrators in CyberSec4Europe.He has a BA from the University of Manchester and a D.Phil. from the Oriental Institute, University of Oxford.
---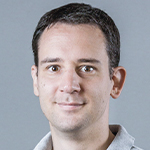 Jan Hajny, SPARTA
Jan Hajný works as an associate professor at the Faculty of Electrical Engineering and Communication at Brno University of Technology. He is the head of the Advanced Cybersecurity group, member of the faculty's Scientific Committee and the person responsible for the Information Security study programs. The scientific activities of prof. Hajny include research into modern cryptography and privacy protection. Currently, prof. Hajny leads the Cybersecurity Training and Awareness working group in the Cyber Competence Network pilot SPARTA and is a member of ENISA Cybersecurity Skills Framework working group.
---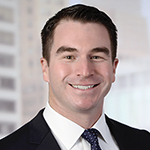 Charlie Lewis, Cybersecurity Expert Associate Partner - McKinsey & Company
Charlie Lewis is an expert associate partner based in McKinsey's Stamford, CT office.  He specializes in the human side of digital risk, helping organizations improve their cyber organization and governance, and develop the talent within to create security operations organizations that can respond to crises effectively.  Prior to joining McKinsey, Charlie served over 13 years in the U.S. Army. While in the Army, his experiences ranged from service with the 101st Airborne Division to teaching as an Assistant Professor of American Politics at the United States Military Academy. Before leaving Active Duty for the Army Reserves, he developed the Army's cyber leadership education programs and was the second in charge of a 5,000-person training organization. He is a graduate of the United States Military Academy and Harvard Kennedy School.
---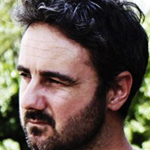 Matteo Merialdo, ECHO
Mr. Matteo Merialdo is an experienced project manager with over sixteen (16) years of experience in system architecture and technical project management, with a focus on security-by-design and cyber-risk analysis. He has wide experience on managing large cyber-security collaborative projects, including: FP7s and H2020s; European Space Agency GSTP and Artes.
He actually works as Project Implementation Coordinator for the H2020 ECHO project (www.echonetwork.eu ) and as Technical Project Manager for the H2020 PANACEA project (www.panacearesearc.eu). He is also managing the Cyber Security Centre of Excellence project for the European Space Agency (https://artes.esa.int/projects/csce ).
---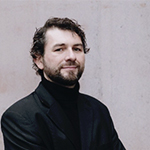 Peter Meyer, IT-Security expert - eyeo.com
Peter Meyer brings over 20 years of expertise in the field of IT-Security and has been working for companies like like Webwasher, Secure Computing or McAfee. He has been the project coordinator for the FP7 project "Advanced Cyber Defense Centre" from 2013-2015 and also in charge of the German security projects Botfrei.de or SIWECOS at his former employer,  eco - Association of the Internet Industry until 2018. Next to his position at eyeo in the security and privacy team, Peter is also a member of the advisory council at the German tech company SoSafe Cyber Security Awareness.
---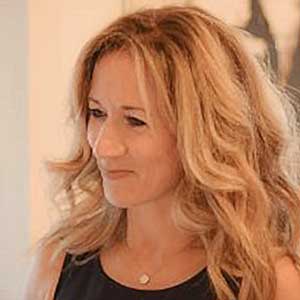 Silvana Muscella, CEO & founder of Trust-IT Services & CEO & co-founder of COMMpla.
Silvana is founder & CEO of Trust-IT Services, with over 25 years experience in ICT. In the past few years she has been particularly active in the fields of ICT Standards, Open Science & Green ICT. She is currently the coordinator of the StandICT.eu initiative, where the European Observatory of ICT Standards has just been launched, including a working group on cybersecurity. She actively contributes to the CYBERWISER.eu initiative, particularly in the areas of business modelling and synergy development.
---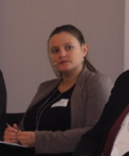 Nina Olesen, ECSO
Nina Olesen is a Senior Policy Manager at the European Cyber Security Organisation (ECSO). Having graduated with a BA in Psychology from the University of Sussex and an MA in Political Strategy and Communication from the University of Kent, Nina worked as a policy advisor for the European Federation of Nurses Associations (EFN) before joining the European Organisation for Security (EOS) in January 2013 as a Cybersecurity Project Manager. At EOS, she managed the cybersecurity policy WG, worked on operational cybersecurity initiatives and was the project coordinator for the EU FP7 project 'CYSPA'.
In 2016, Nina helped set up the European Cyber Security Organisation (ECSO) as the private counterpart to the European Commission in the Cybersecurity cPPP. In her current capacity as Senior Policy Manager at ECSO, Nina is responsible for managing the WG3 on 'Sectoral Demand' and WG5 on 'Education, Training, Awareness, and Exercises', as well as overseeing ECSO's Women4Cyber and Youth4Cyber initiatives.
---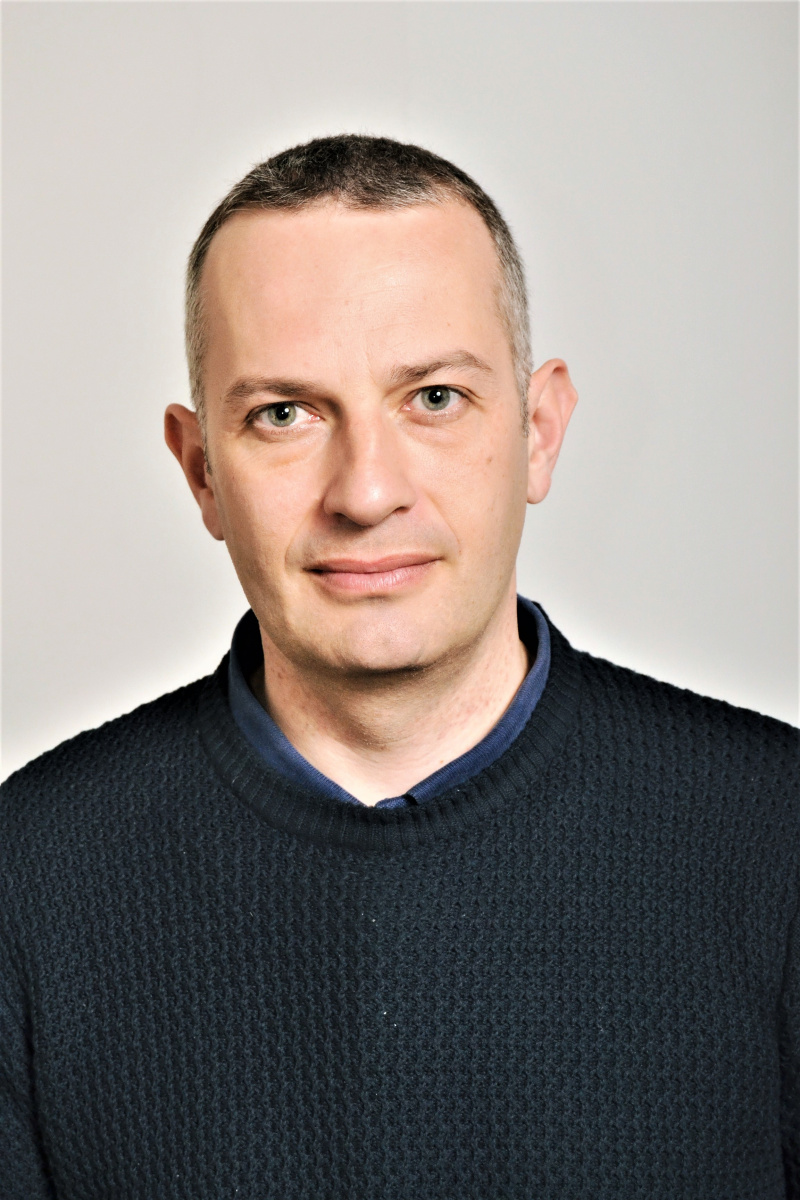 Radu Rujan - Cluj Employers Association (APM Cluj)
Project Management Consultant with 17 years of experience in SME oriented support programes with focus on R&D, industrial development, technological entrepreneurship.  Independent expert for Research Executive Agency - European Commission, EUREKA Association and International Trade Centre (UNCTAD / WTO).
---