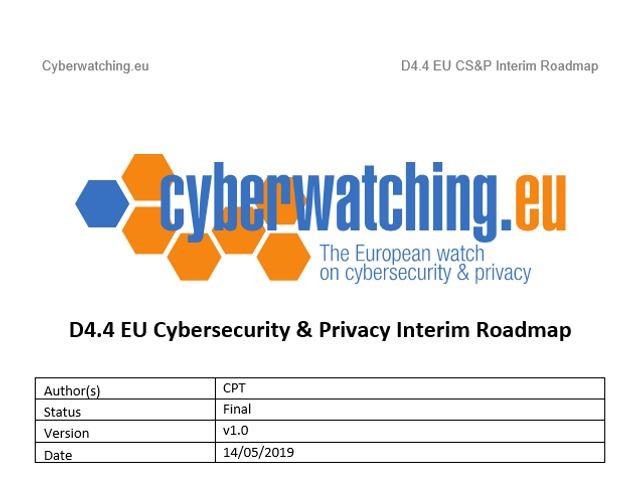 Date:
Tuesday, 16 July, 2019 - 00:00
A significant majority - 69% - of European countries have either no or only a basic understanding of their exposure to cyber risks. There is also a low uptake of cybersecurity insurance, notable under-reporting of cyber incidents, and a lack of the skills and training required to implement cybersecurity measures. 
These are just four of the cybersecurity threats faced by small businesses in Europe. A total of
seven
are identified in the recently published
Cybersecurity & Privacy Interim Roadmap
, a deliverable from the  EU-funded coordination and support action Cyberwatching.eu.
According to the authors, SMEs make up 99,8% of European enterprises, yet they are ill-prepared for cyber attacks. Potential impacts of cyberthreats include business interruption,  the loss of sensitive data, customer attrition, and brand damage. Aside from cyber attacks threats also arise from poorly designed, configured and used infrastructure, systems and interfaces. 
The main challenges detailed in the report are summarised as follows:
Lack of awareness
Lack of resources
Lack of skills, expertise and training
Low uptake of cybersecurity insurance
Under-reporting of cyber incidents
Lack of trust
Cybersecurity market fragmentation
Download the Cybersecurity & Privacy Interim Roadmap
here
.