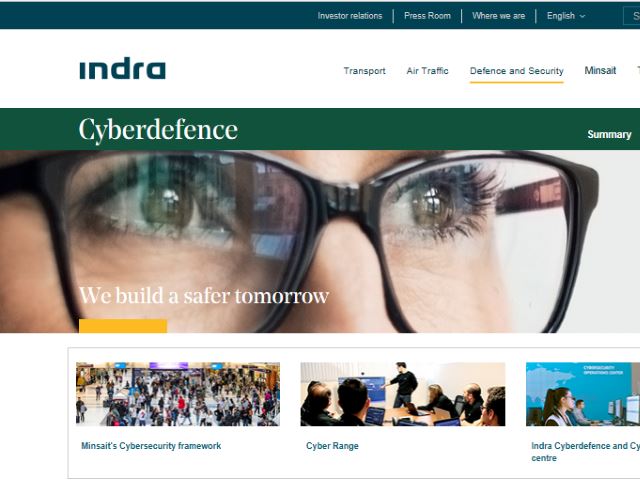 Global technology and consulting company Indra has announced the completion of programmed training for staff of Spain's Joint Cyber-Defence Command on its Minsait Cyber Range system.
Indra's cyber range platform meets the security standards required by international organizations such as NATO. Training on the system is offered to private and public organizations as a service, directly accessible in the company's own cloud from any location.
The Spanish Joint Cyber-Defence Command chose Indra's solution to prepare collaborative cyber-exercises together with the armies from various Ibero-American countries with the aim of sharing knowledge and responding to global attacks in a coordinated way. They also used the platform's intelligence capacity to carry out advanced training in forensic analysis techniques which enable the gathering of information and evidence in order to solve digital crimes.
In its Academy modality, Indra's solution combines theoretical study with the execution of real tests to ensure maximum level preparation and facilitate the evaluation and monitoring of each of the experts. The company relies on an extensive network of partners of companies, universities and research centres to develop its training content.
Personalised Learning
In June last year Indra announced that it would embark on a project with the Carlos III University of Madrid to equip its Minsait Cyber Range training platform with the ability to automatically generate personalized training programs, perfectly adapted to each student's cybersecurity knowledge and learning speed and adjusted to the real problems that they will face in their organization or company.
The goal of the project was to provide the platform with more intelligence to enable the automatic, real-time analysis of the skills, knowledge and organisation type of each student as well as the level of expertise to be reached and the area of attack to be defended among other factors. The intention was also to render the tool one of the first in the world adapted to the NICE framework. 
In a news item released by Indra in May 2019, the company stated that its cyber range solution "incorporates gamification techniques to promote competitiveness. It also speeds up learning by adapting the test to the level of each participant."
Categories of technologies: