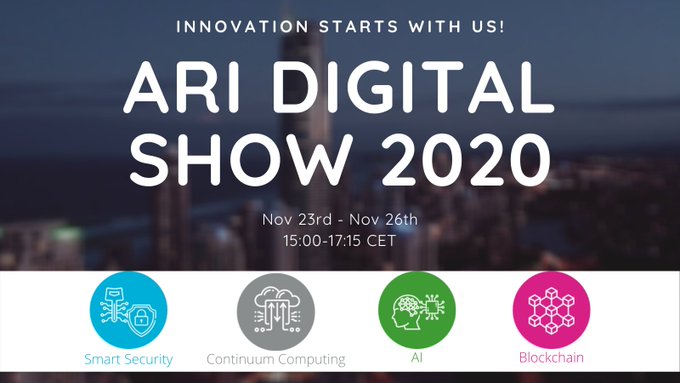 25 Nov 2020
Antonio Alvarez Romero (Project Coordinator of CYBERWISER.EU) and Guillermo Yuste, gave a brief presentation of CYBERWISER.EU at the recent internal global event of ATOS, held on the 23rd of November 2020, 
They opened the discussion by explaining what a Cyber Range is and introducing the concept of CYBERWISER.eu. 
CYBERWISER.eu provides a highly customisable cyber range platform capable of delivering cybersecurity training to a wide community of stakeholder: 
Masters and PhD students.

Early and experienced professionals.

Public and Private sector.

Customised verticals for specific industries.    
The CYBERWISER.EU platform is an effective tool to train employees and professionals to deal with the ever-growing cybersecurity attacks. Based on Fintech News Cloud-based attacks rose 630% between January and April 2020 and phishing attempts rose 600% since the end of February.
Phishing attacks are among the most common forms of cyber threats, especially in COVID-19 times:
During the event, our experts dedicated a specific slot to explain what phishing is about, how to deal with it and how to prevent it (Learn more about Phishing attack here).  
In order to show the full potential of CYBERWISER.eu platform our experts illustrated in a live-demo carried out on the cyber range environment, how an attacker can trick you into opening malicious attachments or malicious links that will likely lead to the theft of delicate assets. 
Our experts also demonstrated the potential strategies that a defender can adopt to deal with phishing attacks. Indeed, one of the key features of the CYBERWISER.eu Platform is the possibility for the user to play both, as an attacker (red team) and as a defender (blue team) as only knowing the latest attacker strategies we can properly implement effective defence strategies. 
Become one of our Open Pilots and try now the CYBERWISER.EU Platform
Do you want to know more? We have an opportunity for you. The Open Pilot program allows any interested organisation to start a customised cybersecurity training on CYBERWISER.eu platform for free. 
During our training path you will have the opportunity to do a series of cybersecurity exercises with the live supervision of our experts.
If you fill in this form one of our experts will be in touch with you to gather all your cybersecurity requirements in order to create a customised training path based on your cybersecurity needs. 
Don't miss this opportunity!