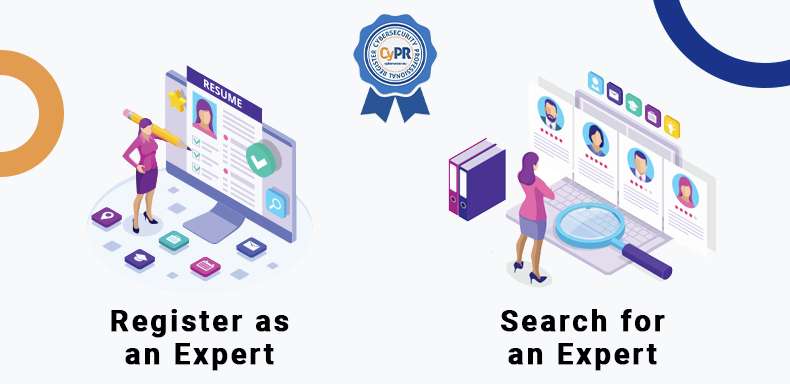 28 Aug 2020
The new professional cybersecurity register aims to facilitate and simplify the match between supply and demand in a world where it can be difficult to navigate specific needs. The register has been recently opened by the cybersecurity educational & information platform CYBERWISER.eu.
Through the registry (known as 'CyPR') qualified cybersecurity experts can showcase their experience and get in touch with industries, SMEs, and institutions searching for a professional role to insert within their organisations.
Those included in the register will be experts who have either certified working experience in the field, completed CYBERWISER.eu cybersecurity training courses, obtained an internationally accepted cybersecurity certification (CEH, CISA, CISM, etc.) or university master's degree. 
The registration on and consultation of the registry will be free and open to all CYBERWISER.eu website visitors.
Inclusion in the registry will allow professionals to continue building, demonstrating and sustaining their cybersecurity skills.
CYBERWISER.eu is an EU funded project that's sole aim is to address the urgent need for highly-skilled, multi-disciplined cybersecurity professionals, given the increasingly aggressive cyber-landscape that Europe and the world is facing. This situation contributes to hindering organisations' ability to prepare themselves for cyberattacks to their assets and therefore weakens European digital competitiveness as a whole. To help remedy this situation and close the European Cybersecurity Skills Gap, CYBERWISER.eu is creating the Cybersecurity Professional Register (CyPR) in a dedicated section of the CYBERWISER.eu website
Are you a cybersecurity professional? Register on our Cybersecurity Professional Register.  
CYBERWISER.EU will ensure cybersecurity is not only a "once-only" priority by fostering lifelong cybersecurity training through the establishment of the Cybersecurity Professional Register, building, demonstrating and sustaining the skills of professionals, in line with recommendation 8 of the SAM HLG for the new EU Cybersecurity Strategy (CS_DSM) [SAM2017] as well as the NIST NICE Framework.