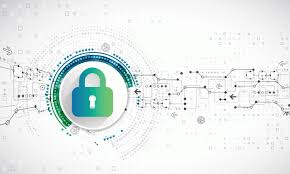 2 Jul 2020
Four organisations with differing cybersecurity needs are set to start their free customised cyber training course with CYBERWISER.eu in the coming weeks. AKSILIA a technological solutions company in Tuscany,  Ferrovie dello Stato the Italian state-owned rail management company, CyberSolace a small Cyber Security advisory firm and IDS an independent engineering and systems technologies company have all signed up to the CYBERWISER.eu Open Pilots Scheme.
The Open pilot's scheme allows SMEs, Research & Academia, Large Companies test the CYBERWISER.eu platform free of charge, thanks to EU funding. 
The training is directed primarily towards IT personnel who need to develop advanced skills in cybersecurity, however, training pathways have also been created for individuals from other, non-technical areas of an organisation thus allowing the pilot scheme to be totally customisable to the organisations' needs. At the moment, the training of these four Open Pilots will focus mainly on courses covering SQL injection and Password Awareness tracking, with more courses to be added as the training progresses.
The duration of the training will be determined by the customised specifications agreed with CYBERWISER.eu. Introductory workshops are the ideal place for these discussions but organisations can also get the ball rolling by completing the application form here. The average length of an open Pilot is between 3 and 6 months. To learn more about the Open Pilots scheme, browse our FREQUENTLY ASKED QUESTIONS.
The Open Pilots scheme is one part of a larger effort by CYBERWISER.eu to address the urgent need for highly-skilled, multi-disciplined cybersecurity professionals, given the increasingly aggressive cyber-landscape that Europe and the world is facing. 
CYBERWISER.eu has been created as an educational, collaborative, real-time civil cyber range platform where cybersecurity competitions will take place, making it the EU's reference, authoritative, independent cybersecurity platform for professional training. 
More information:
AKSILIA is the main Partner in Tuscany for various manufacturing, pharmaceutical, and digital SME. It creates solutions that simplify access to corporate information assets by building flexible technological solutions. The Pilot will help AKSILIA to increase their knowledge of main cybersecurity concepts so to be more effective on the consultancy to its clients.     
Ferrovie dello Stato is state-owned company that manages the Italian rail network. The Open Pilots will give the cybersecurity team of ferrovie the opportunity to train their skills with attack and defense scenarios so as to be effective when real cybersecurity threats appear and perform the right cost-benefit analysis.     
IDS is an independent engineering and systems technologies company providing research, innovation and products in Electromagnetic Engineering, Satellite Communications, Aeronautical and Radar fields for both civil and defense applications.     
CyberSolace is a small Cyber Security advisory firm founded by Hani Banayoti and supported by a network of industry experts and prominent affiliates with the sole intent of delivering a new breed of security advisory services to industry.